Demotech, Inc. is a financial analysis firm specializing in evaluating the financial stability of regional and specialty insurers. Since 1985, Demotech has served the insurance industry by assigning accurate, reliable and proven Financial Stability Ratings® (FSRs) for Property & Casualty insurers and Title underwriters. FSRs are a leading indicator of financial stability, providing an objective baseline of the future solvency of an insurer. Demotech's philosophy is to review and evaluate insurers based on their area of focus and execution of their business model rather than solely on financial size.
First Mutual Reinsurance Companies

AM Best Ratings

Munich Reinsurance of America
A+
SCOR Reinsurance
A+
Renaissance Reinsurance
A+
Odyssey Reinsurance
A
Lloyds of London
A
ICW Reinsurance
A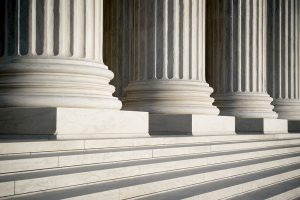 FMIC has been in business since 1961 and successfully and promptly responded to all claims year over year, including in years where NC experienced one or more catastrophic events. FMIC is supported and backed by reinsurers who maintain AM Best ratings at "A" and "A+" levels with policyholder surplus ranging from $1.9 billion – $34.2 billion. FMIC is well-positioned to handle more capacity and has expanded into SC and TN.